Your search for the presently most beautiful women in Asia ends here. Follow this list of the top 10 most beautiful Asian women in 2022.
The largest continent in the world Asia is famous for many things such as biodiversity, mountains, foods, historical places, and culture. All above them, Asia is also known for its attractive and beautiful women. The following list of most beautiful Asian women is such a perfect example of it. These gorgeous women are collected from different countries in Asia pacific. Let's run down the list and tell us your favorite Asian beauty in the comment section.
10. Sajal Aly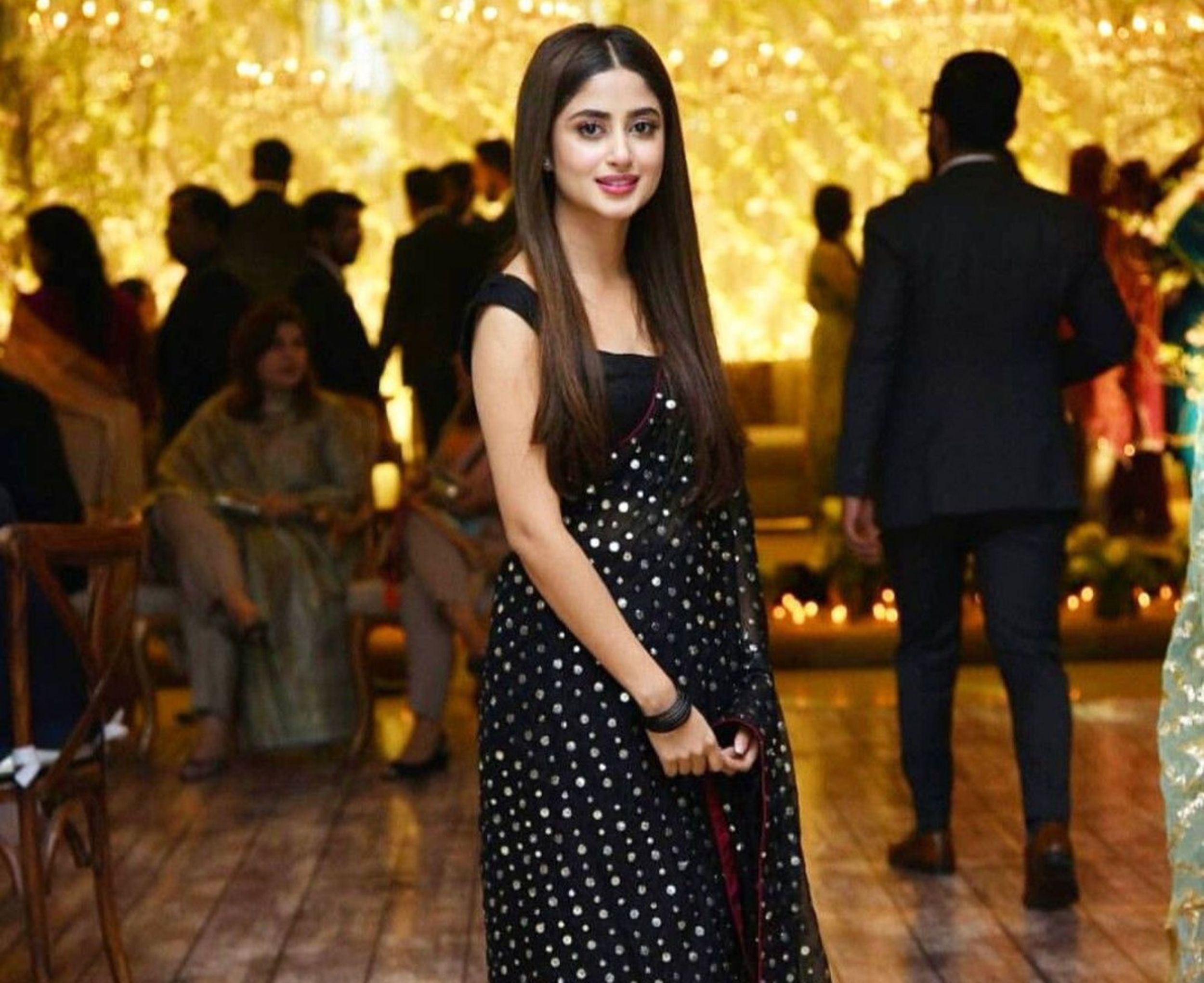 One of the most beautiful Pakistani women Sajal Aly gained worldwide popularity for her cuteness, and versatile acting skills. Doe eye Sajal hit the most beautiful Asian women list at 10th number. Undoubtedly, the Pakistan entertainment industry has big names; but Sajal's intensity and versatility in acting dropped jaws and rolled down tears; to many.
Netizens are mad over her alluring beauty and dialogue delivery. Sajal shares 8.6m followers on Instagram. The hit list of her works includes Alif, O Rangreza, Aangan, and Mom- Bollywood movie, among others. However, Ye Dil Mera, alongside Ahad (rumored Ex-Husband), gained worldwide popularity winning the title of the beautiful couple. Sajal; is all set to hit theatres with the Hollywood movie What's Love Got to Do With It? by 2023.
9. Nancy Jewel Mcdonie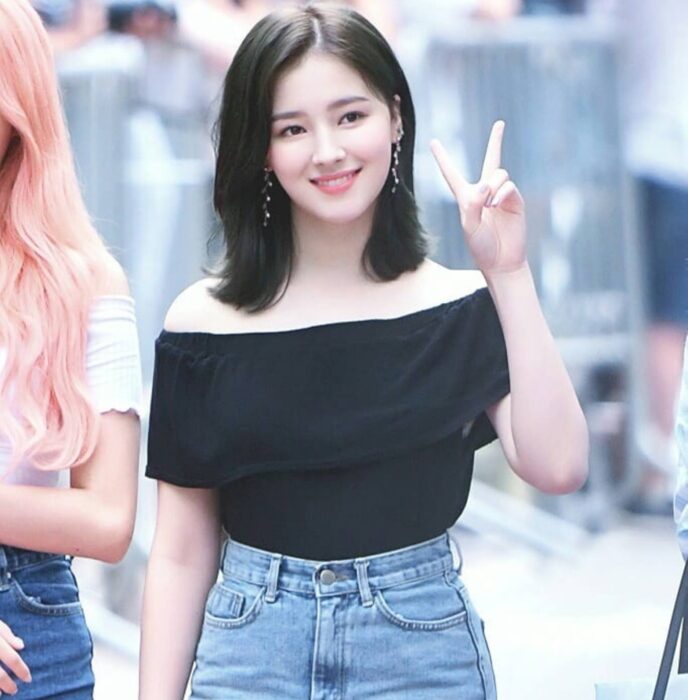 Nancy Jewel Mcdonie is a beautiful Korean American actress, singer, host, dancer, and band member of Momoland. She was born in South Korea in April 2000 and moved to the United States for around six years. She is part of numerous television shows with The Unlimited Show, Finding Momoland, and Godiva Show. Besides acting in TV, Mcdonie's web series Some Light and Co-hosting projects like Pops in Seoul, the 4th Asia Artist Awards, and Fly High K-pop Concert adds finesse to her work. She was to play The Soulmate Project of the Filipino mini-series and got into trouble due to Covid, and a new date is not known yet. This Asian beauty has over 2.6 million followers on Instagram.
8. Silvia Cortesi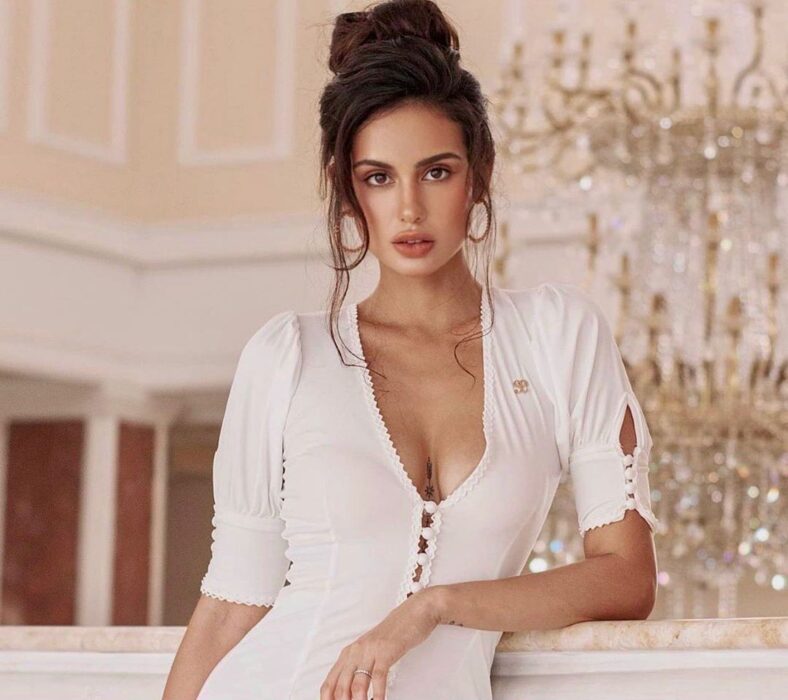 Silvia Celeste Rabimbie Cortesi, a Filipino born (1997), ranks 8th among the top ten most beautiful women in the Asia continent. This Asian beauty is a model and winner of the 2022 Miss Universe Philippines. She topped the list of the top 10 most beautiful Filipino women in 2022. She will soon represent the Philippines in 2022 Miss Universe, after winning Miss Earth and Miss World previously.
Cortesi is completing her real estate bachelor's degree to receive her license in the Philippines. She is dating a Philippines football player Matthew Custodio. Her huge fan followings on Instagram and occasionally stars in magazines, and magazine covers add oomph to her stunning portfolio.
7. Lisa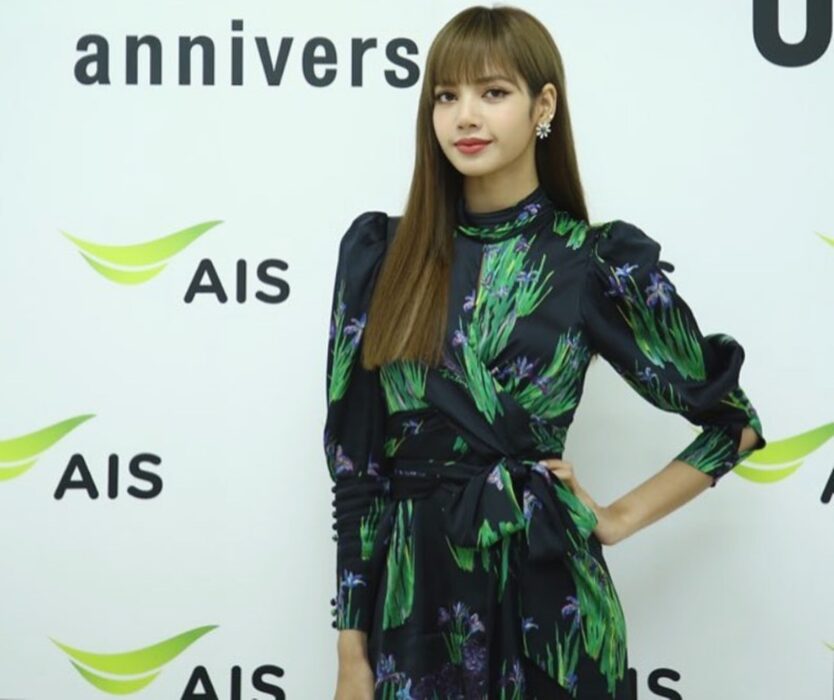 Lisa, one of the hottest and female beautiful K-pop idols, is another deserving name on the most beautiful Asian women list 2022. She is a famous member of the South Korean girl group Blackpink. This Enchanting diva made her debut with her single Lalisa. Her hit albums include how you like that in 2020, money in 2021, and the DDU-DU-DDU-DU album in 2018. This Asian beauty queen is a singer, rapper, and dancer and turns 25 this year.
Lisa has been in consideration for a Best female artist, Worldwide Icon of the year, Solo Dance performance, K-Pop 2021, OMG Collaboration, etc. She won Worldwide Fans Choice Top 10 and Newcomer/breakthrough. She ranks on every list of the world's beautiful women in 2022.
6. Jacqueline Fernandez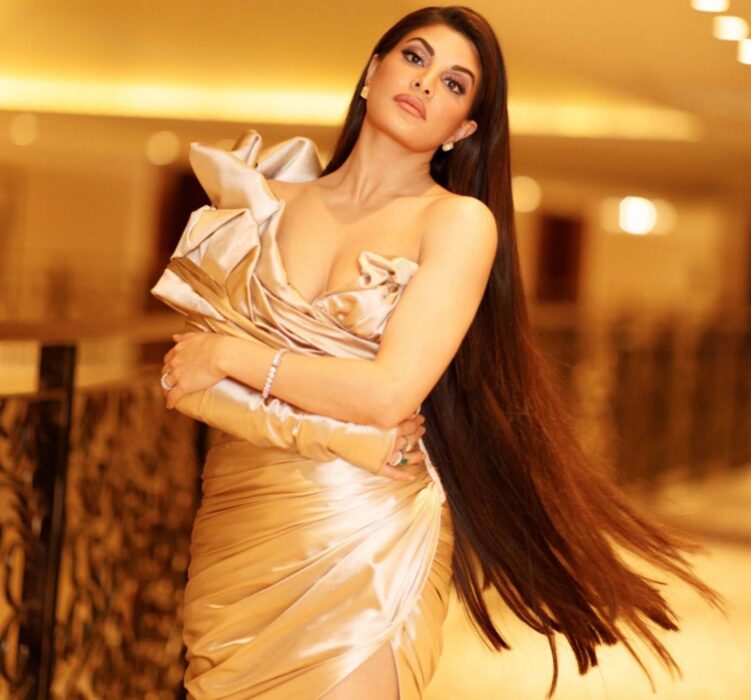 Jacqueline Fernandez is an actress and model from Sri Lanka. This beauty queen has won various titles alongside the Miss Universe Sri Lanka pageant of 2006. She majorly works in Bollywood, an Indian film industry. With her alluring looks, Jacqueline gained over 61m followers on Insta. The Sri Lankan beauty gets the 6th spot among the most beautiful Asian women in 2022.
Jacqueline debuted with the movie Alladin in the Indian film industry-2009. The list of super hit films by this Asian beauty includes Housefull 2 and 3, Race 2, Sahoo, and Kick, among others. She also has made special appearances and did item numbers in various movies and shows. Thus, she is recognized among the top 10 hottest item girls of Bollywood. Besides that, she has appeared in many reality shows and music videos, adding glamour to the screen.
5. Deepika Padukone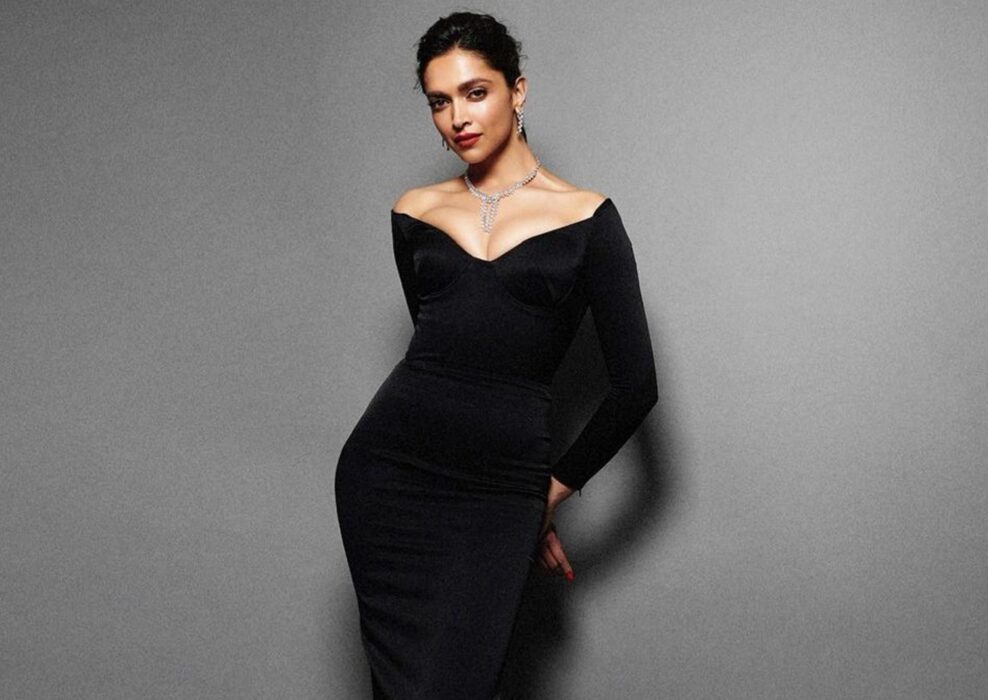 The stunning Indian beauty, Deepika Padukone is an actress who majorly works in Hindi films. This Asian beauty has won millions of hearts worldwide through her looks and skills. Her acting, modeling, and dance gained charm to her mesmerizing looks and height. While talking about her work, her unforgettable roles include Shanti, Leela, Padmavati, and Mastani as blockbuster films among others.
Deepika Padukone is now among the highest-paid Bollywood actresses in 2022. The looks of this enchanting beauty won many titles worldwide besides, including beautiful faces, the prettiest face, etc. Indeed, the flattering dimple smile won many hearts; but she lost her heart to Ranveer Singh, and now a happily married couple since 2018. Also, the actress won various titles and awards nationally and internationally.
4. Hande Erçel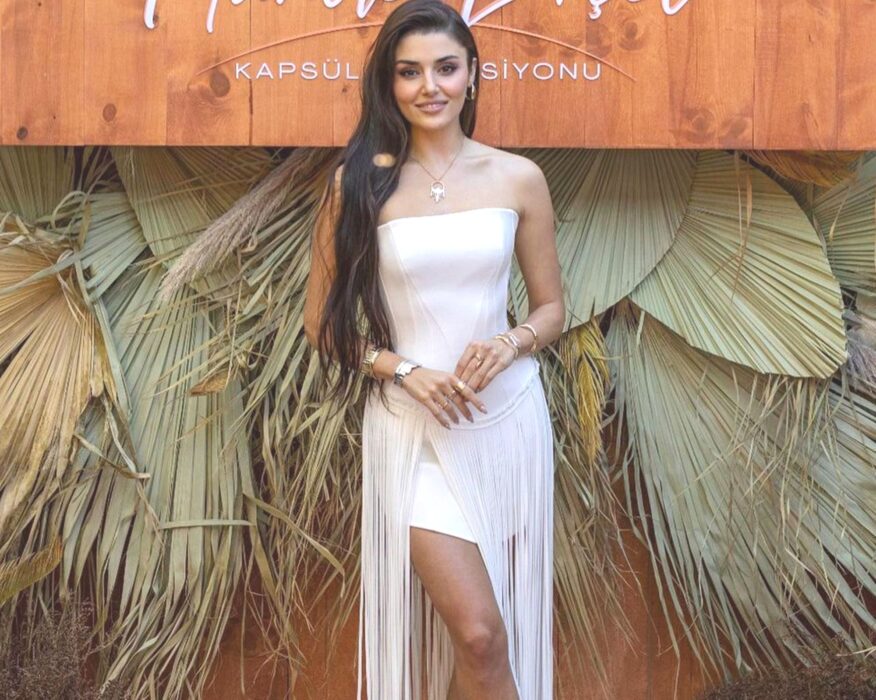 Hande Erçel is an actress and model born in Turkey in November 1993. Rank 4th place in the list of the most beautiful Asian women in 2022. She is well-known for portraying romantic roles. Her character as Hayat Uzun in the romantic TV show Aşk Laftan Anlamaz helped her to gain popularity in Asia. Since that she has given several award-winning performances on TV.
Hande Erçel is widely popular for her cute and beautiful personality. She is 5ft 8in tall with a beautiful face and hot figure size 34-26-34. She has over 28 million followers on Instagram which ascertains her vogue over the internet.
3. Ivana Alawi
The 3rd place for the most beautiful Asian woman goes to Philipines beauty Ivana Alawi. She is a model, actress, singer, and social media influencer. She was born on 25 December 1996 in Bahrain. This Asian beauty is the founder and CEO of a skincare brand called Ivana Skin. She has appeared in plenty of TV serials, Films, and Music Videos. Her hot pictures and videos on Instagram are the main reason for her popularity across the world. Fans are crazy about her captivating figure. Truly, she owns one of the hottest figures, and most beautiful faces in Asia pacific.
2. Rawan bin Hussain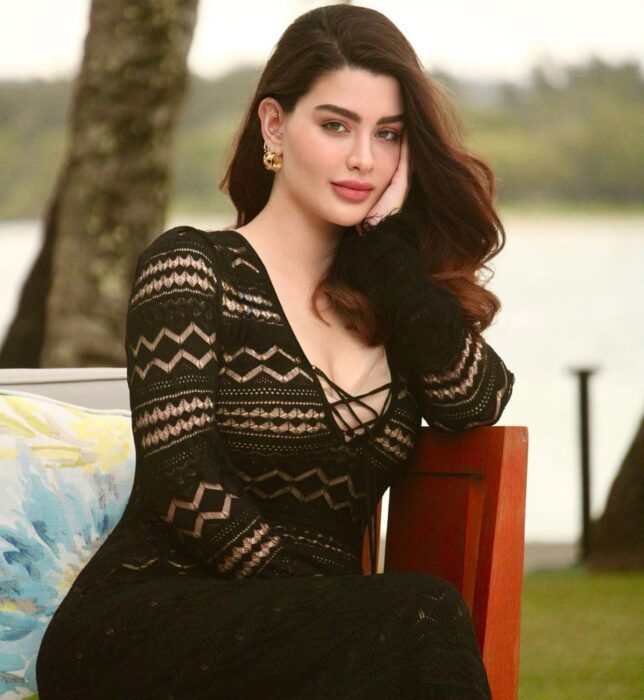 Velvet beauty magazine editor Rawan bin Hussain comes in 2nd place in the list of top 10 most beautiful Asian women. Kuwait-born Palestinian beauty is famous for her looks, attitude, and modeling. Her style and personality enrich her popularity among young hearts and she holds millions of followers on Instagram.
Besides being one of the most beautiful women, she's a model and social media influencer. The attractive achievements of Rawan include winning the title Brook Shields of Kuwait from the media and being the most influential social media personality in Dubai. This young Asian beauty entertains her audience with stunning photos and videos.
1. Yael Shelbi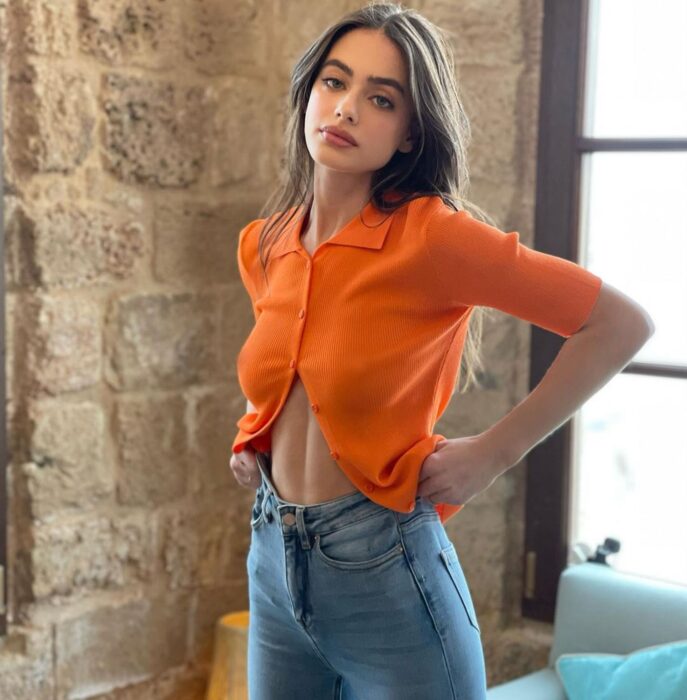 One of the most beautiful Israeli women Yael Shelbi is the most beautiful Asian woman as of now 2022. The courage and strength of this glamourous lady reflect in her struggling journey. Born beauty Yael currently serves in the army and is a model who also shares an interest in collaborating as lead for KYLIE Jenner's skincare.
Yael holds the breaks of new records each year by winning the most beautiful women in the world by TC Calander. In addition to her records at TC calendar 3rd position in 2018, 2nd in 2019 besides others, she also shares 1.4m followers on Instagram. Her beautiful photos on Instagram are the reason for her successful modeling career. In 2022, Yael hits the first position of beautiful face worldwide.